Not another content platform — but a metacontent platform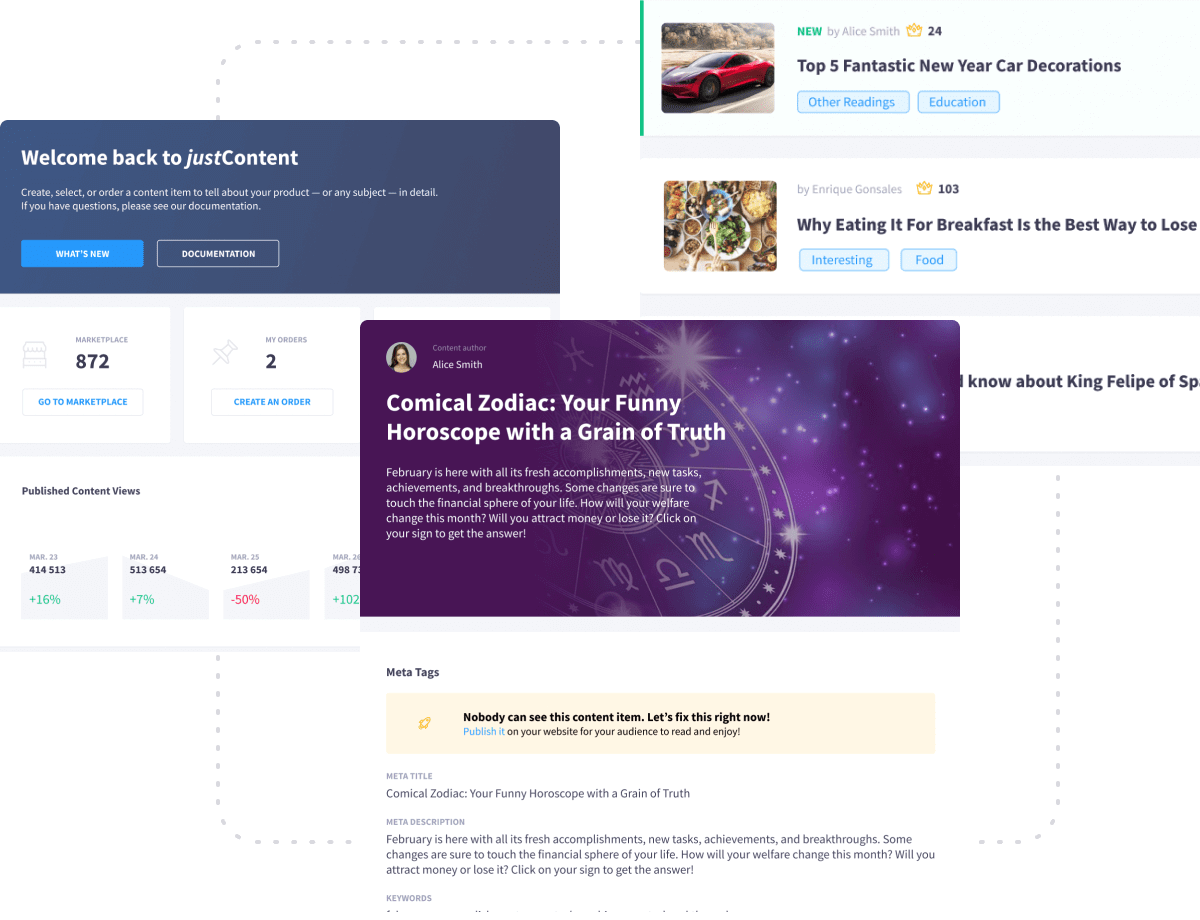 What we're offering is not yet another content management tool — it's a source of unique multilingual content tailored to the interests and behavior of your audience. The product placement opportunity opens a new channel to promote your product, service, or brand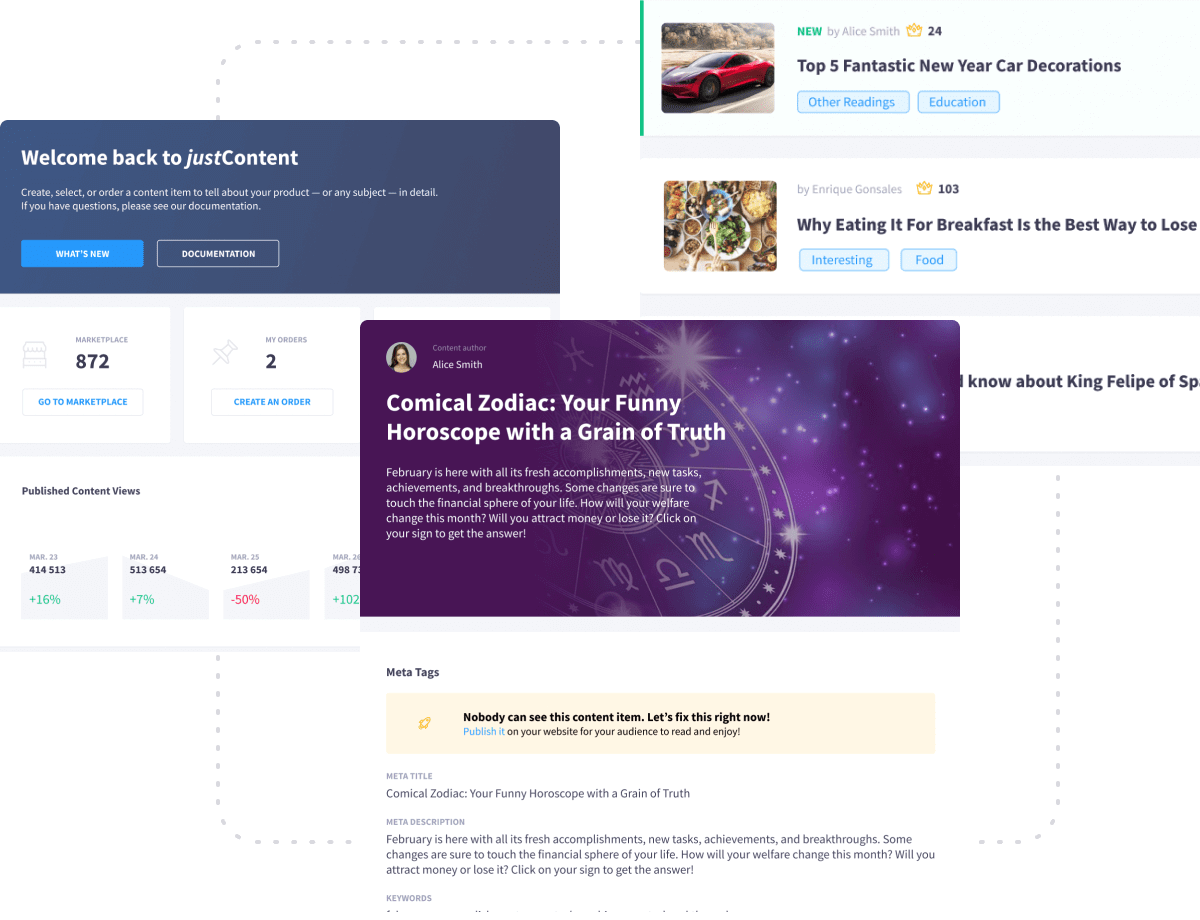 What is a Content Marketing Platforms?
Content is the currency of the marketing world; it takes a lot of time and effort to create. Fortunately, the process can be simplified with the help of an appropriate content marketing platform or system.
Learn more

Interests have no limits — so languages shouldn't either
Why keep your product locked within the framework of a single language if you can focus on interests? With just, you can create content in the languages your audience speaks and never worry about its quality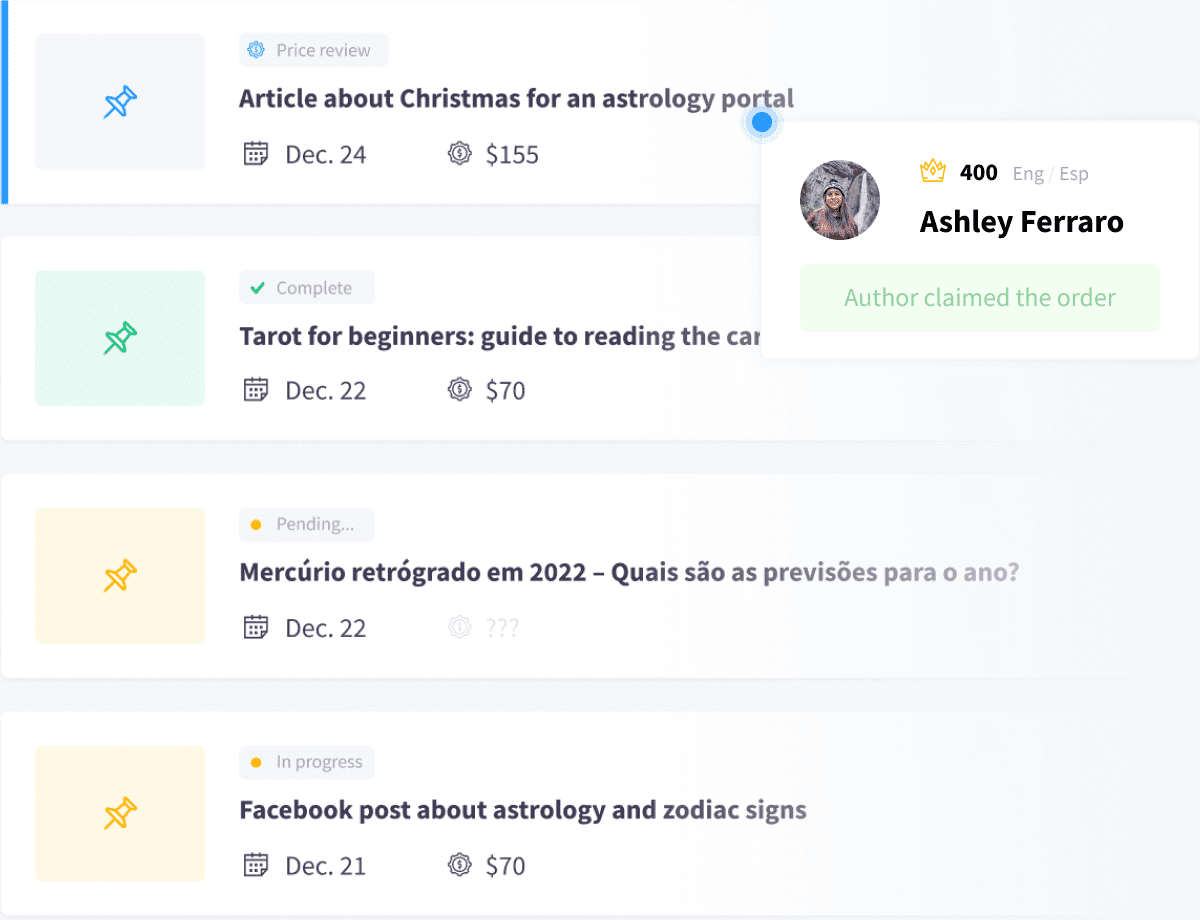 Native speakers create quality content for you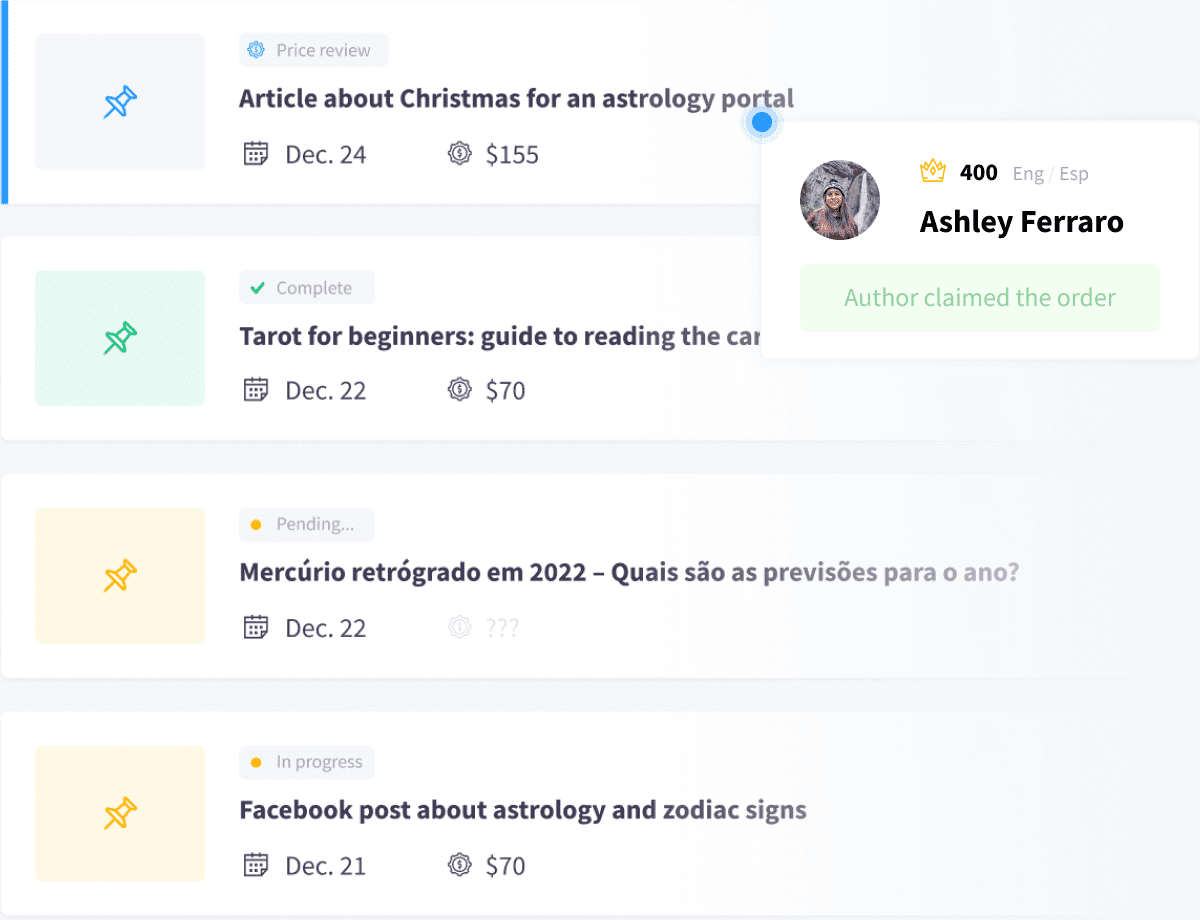 Your order will be completed by professional authors who speak and write using the same language as your audience and specialize in your business niche. The result will be high‑quality relevant content that meets the requirements of your order.
Create content
It all works just like that!
Start right now by creating a free account
Create a free account
Order content
We'll suggest the author and discuss the price with you
We'll create the content and ensure its quality
You'll receive the result and publish it or send it to your audience
Take advantage of product placement based on your audience's interests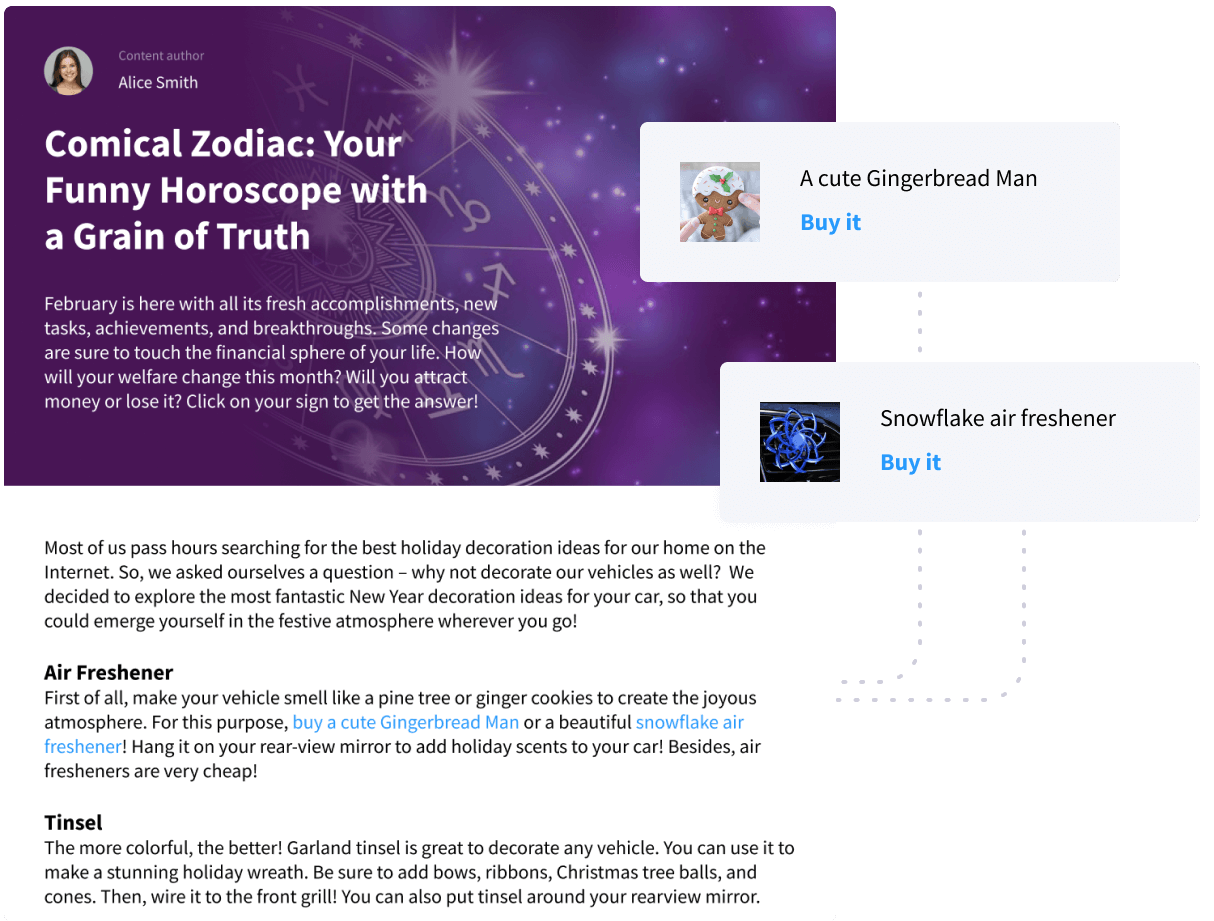 Just mention what you want to embed into the content while creating the order and you'll get relevant and interesting content that will also serve as a powerful advertising tool.
Free account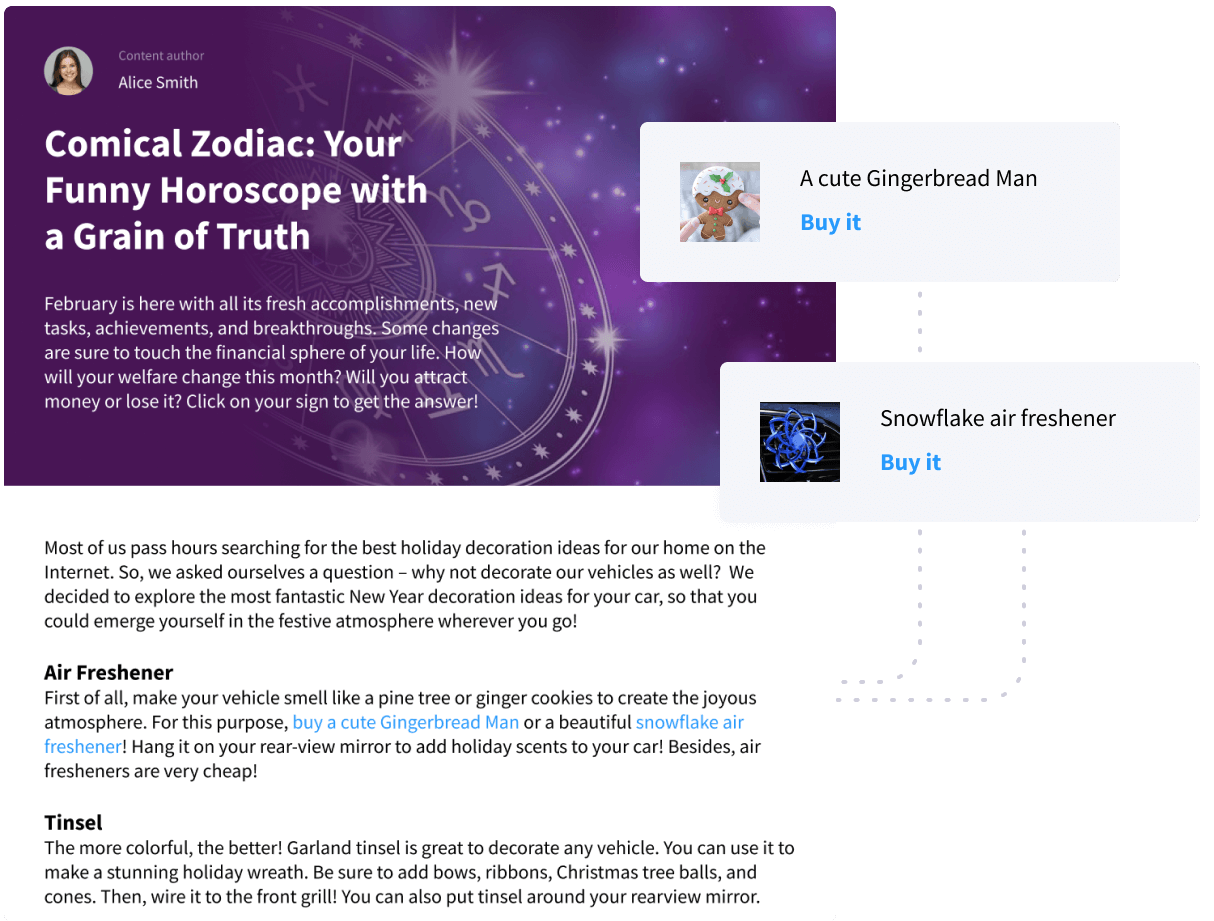 Now is just the right time to start!
It's simple: just create a free account and start working.
If you'd like to get familiar with the service first, use the open demo