A customer data platform based on interests and actions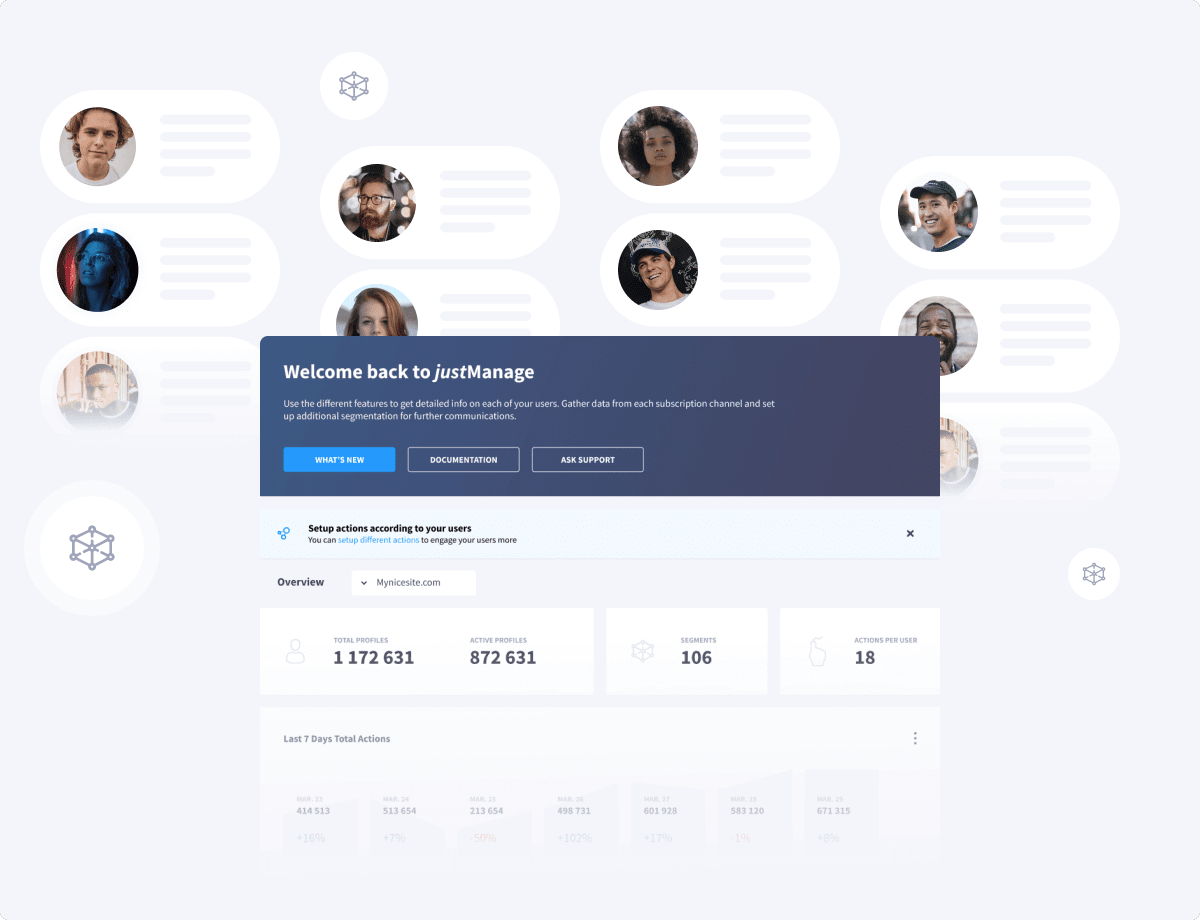 Collect data about your users' interests and the actions they take while interacting with your content. Segment, analyze, and rely on automated content creation and distribution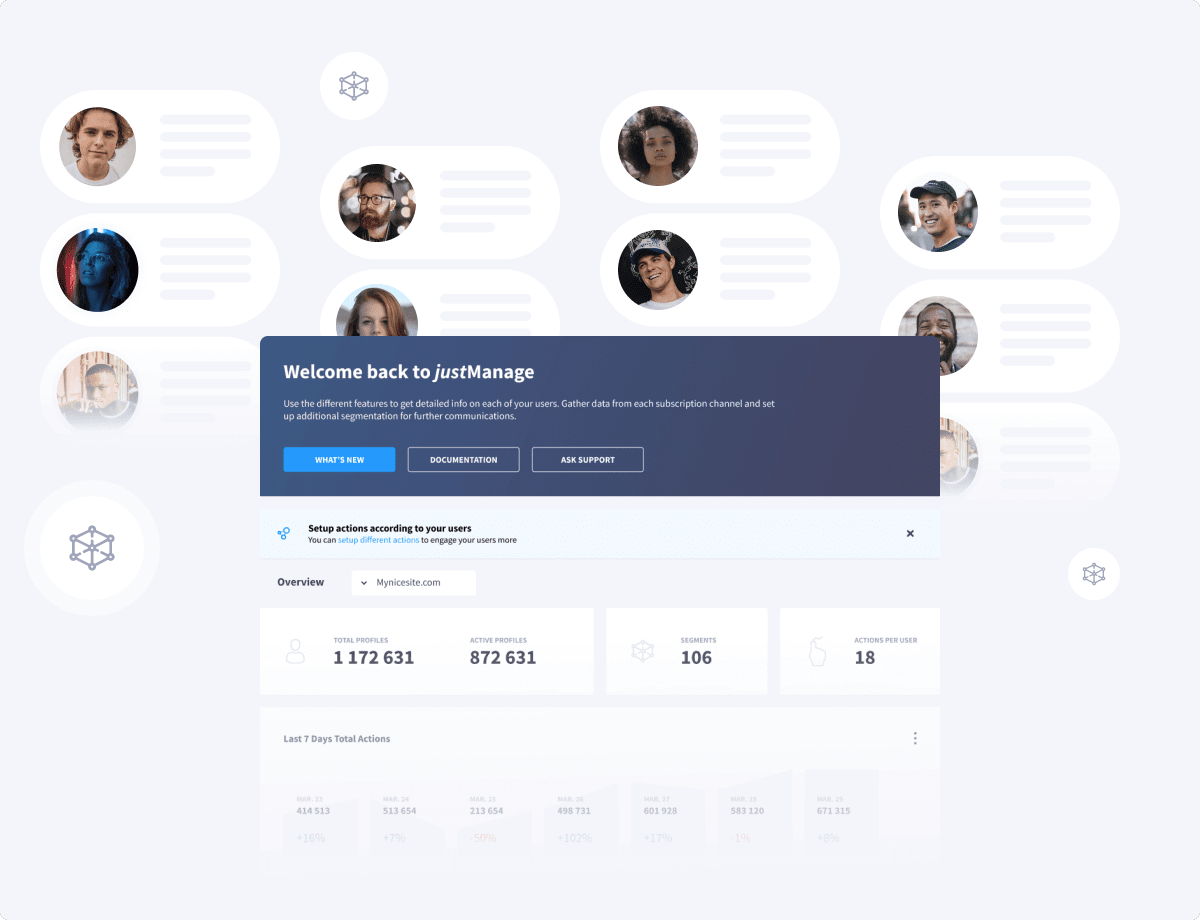 Why are customer data platforms important?
A customer data platform is a constant unified user database. The data is extracted, cleaned, and combined to create an integral customer profile.
Learn more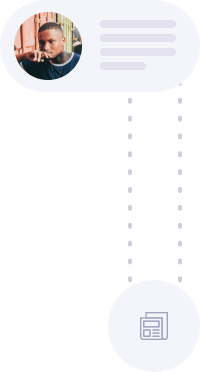 Involve your customers into relevant communication
First of all, we collect the most valuable data: customer interests and actions.
Knowing these, you can work out what should be sold (or shown) to whom and the best way to do it.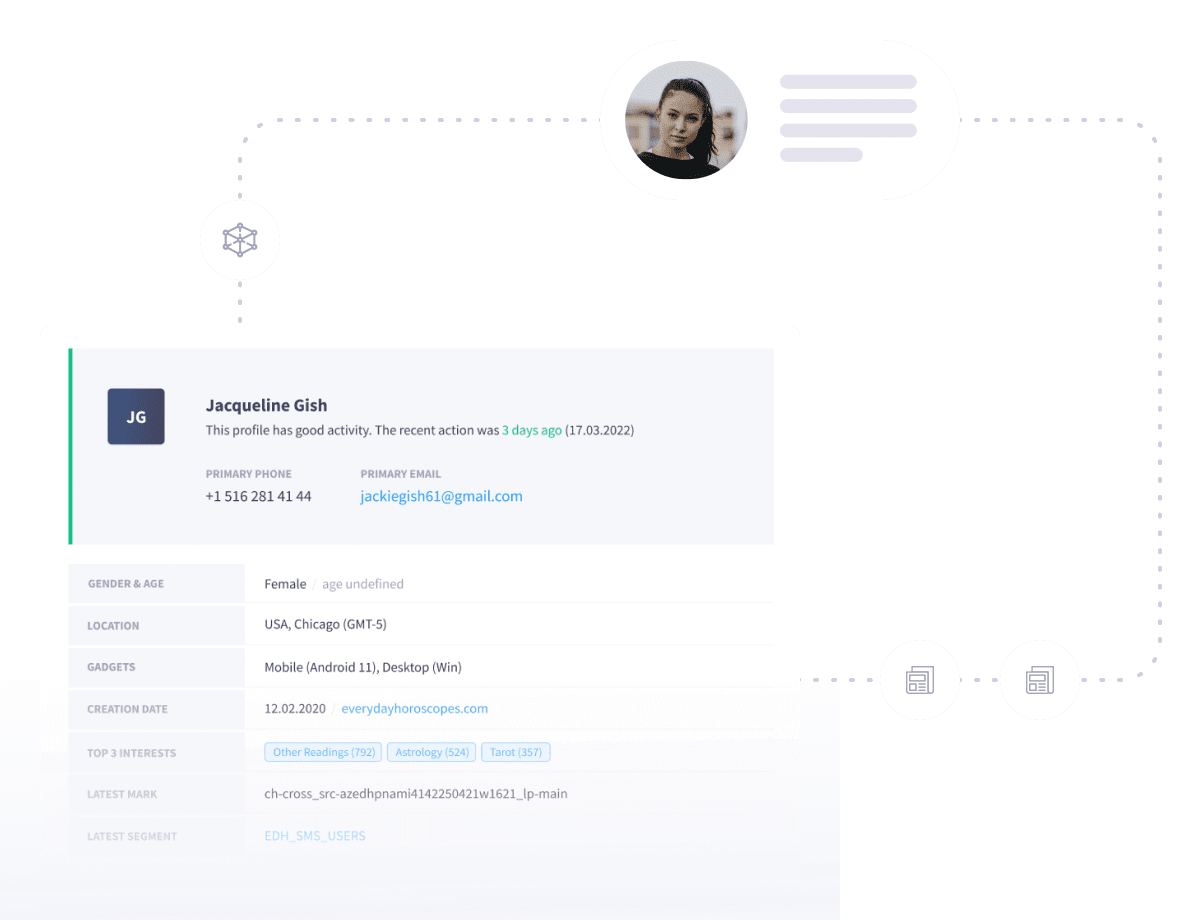 Create profiles, enrich data, segment your audience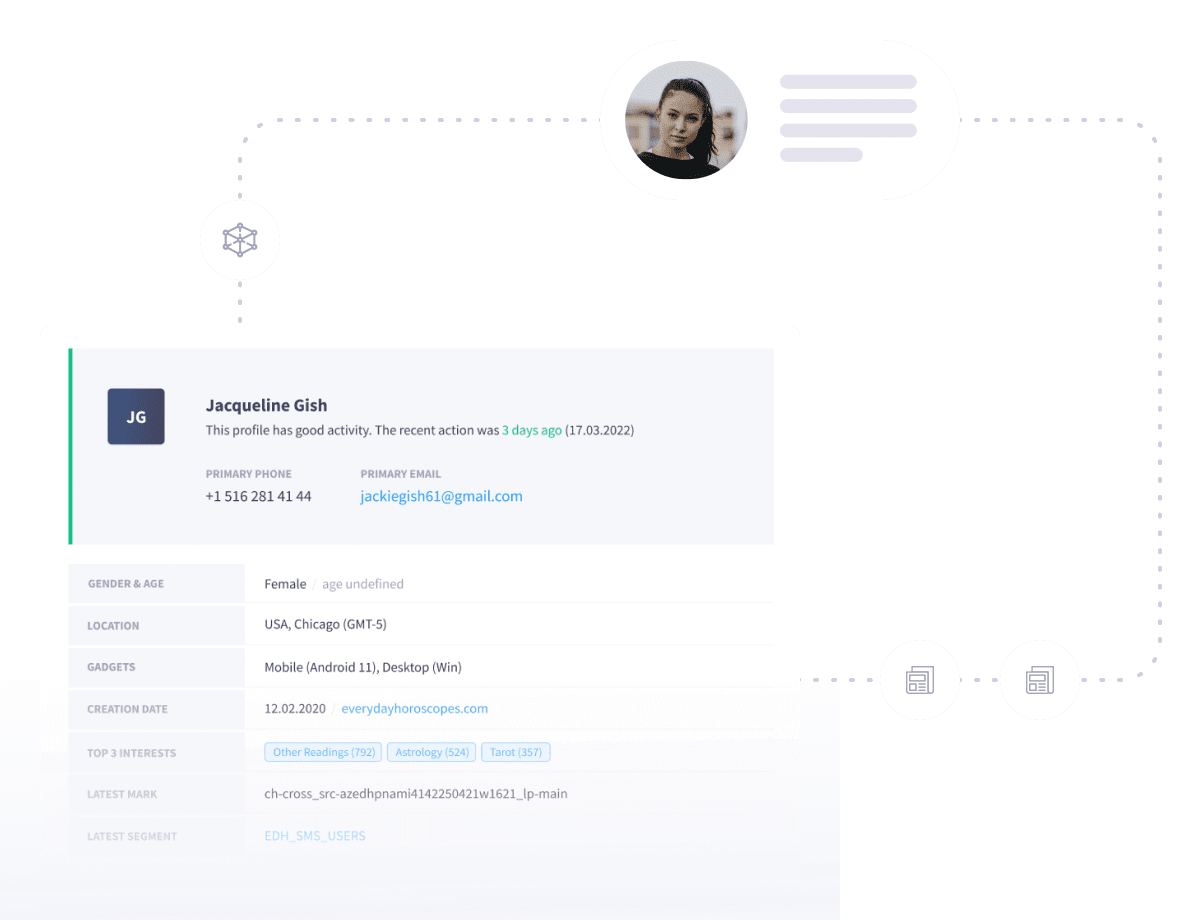 Collecting customer data based on their interaction with the content and subsequent audience segmentation can help build long‑term trusting relationships with your customers across all channels.
Request a demo
It all works just like that!
Get a jManage plan for your account
Get a plan
We will collect customer data based on the interaction with the content
We will create profiles
for segmentation
You will optimize your campaigns with the help of profile data
Interests and actions will help mix and match content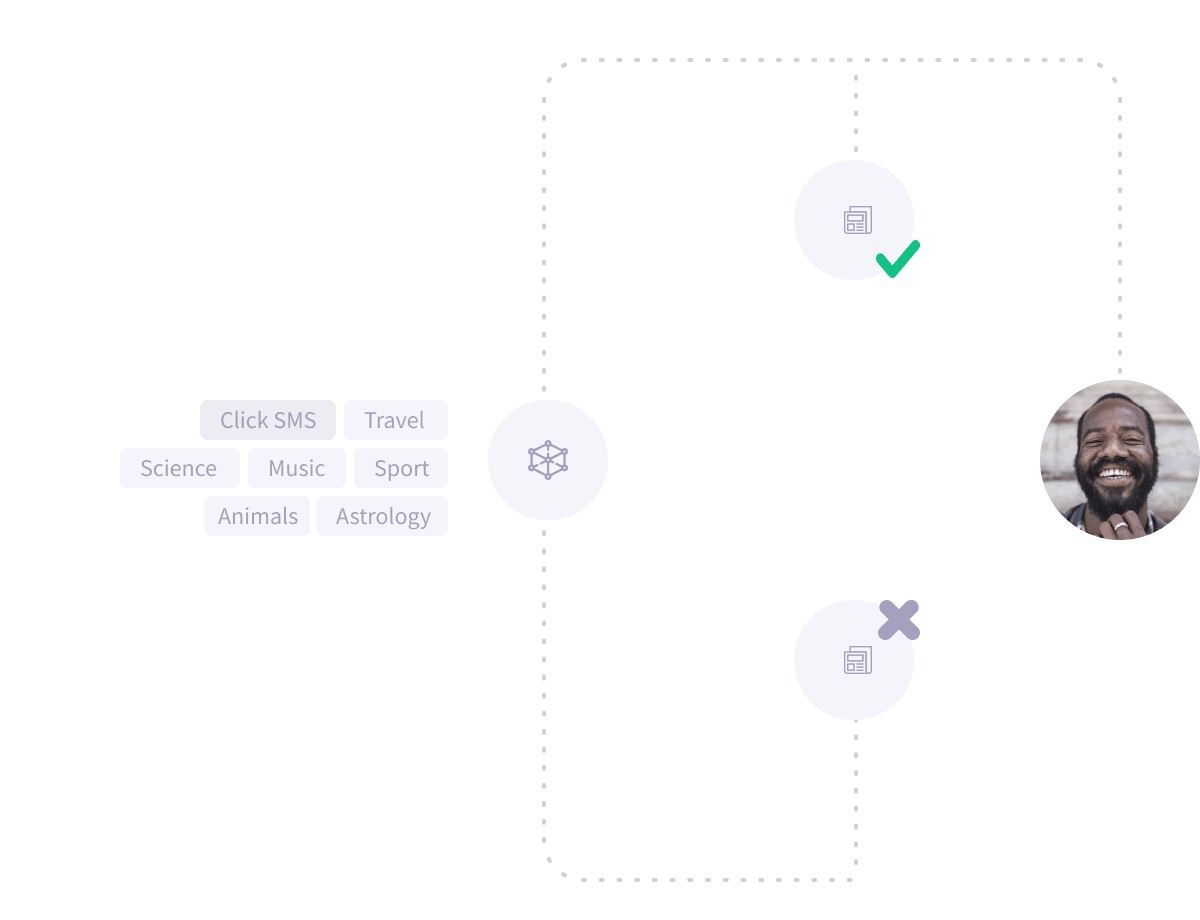 Profile data will help you understand what your users want and what they expect from you. By sending and serving them with relevant content, you'll not only improve customer loyalty, but also increase campaign performance, thanks hitting almost 100% of your users' interests.
Request a demo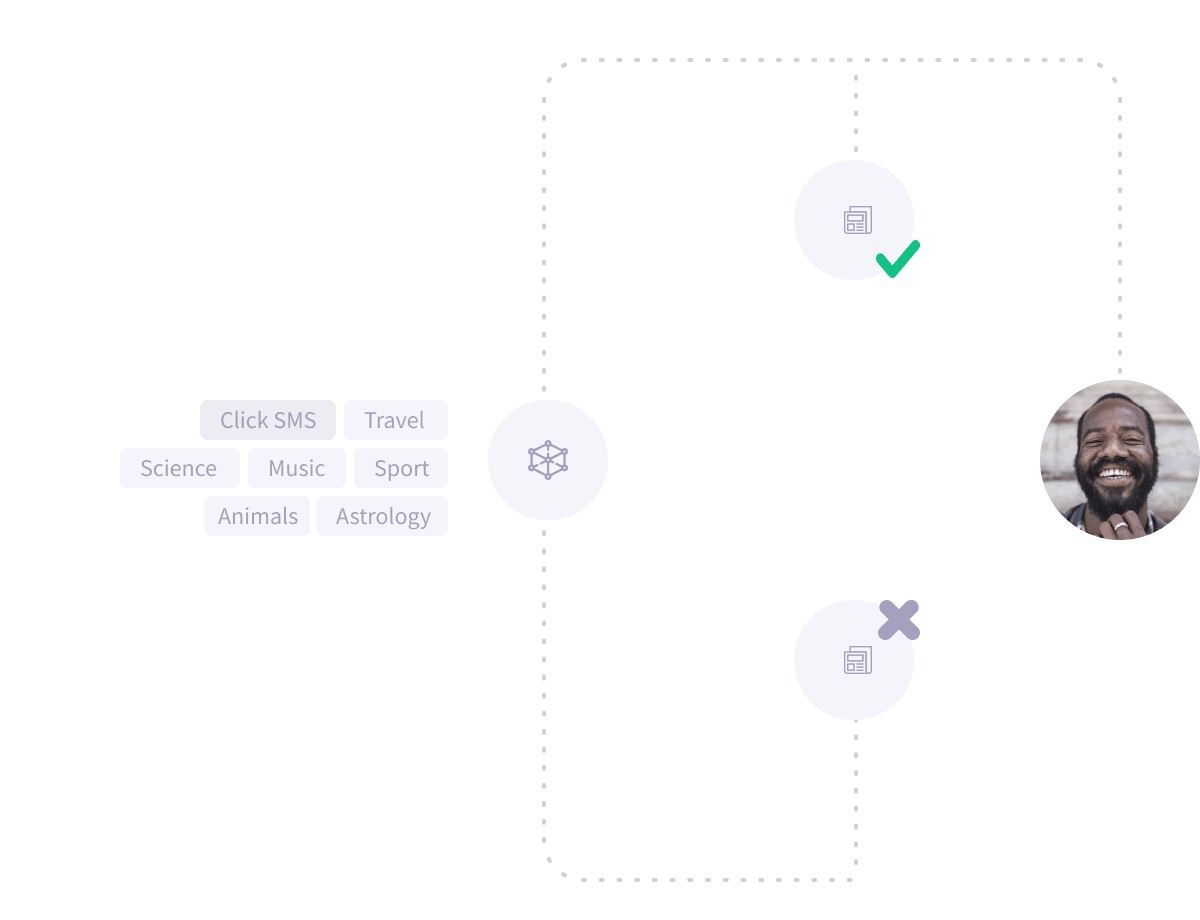 Now is just the right time to start!
You can get a jSend plan with monthly fees for your free account.
If you'd like to get familiar with the service first, use the open demo.